History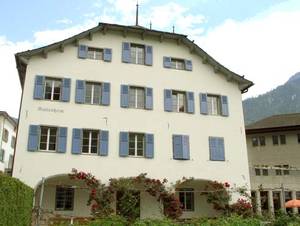 "The Great Stockalper" (1609-1691) has not only built the castle, he has also purchased some land, wherever possible. After his death, his daughter Barbara inherited the buildings south of her father's castle. Already in the middle of the 17th century two small houses existed on the terrain.

In 1709:
Christoph Mannhafft, bailiff and banneret, married Barbara and became Stockalper's son-in-law. At the above-mentioned place he built an imposing mansion with a loggia on the garden-side and an awe-inspiring small staircase tower.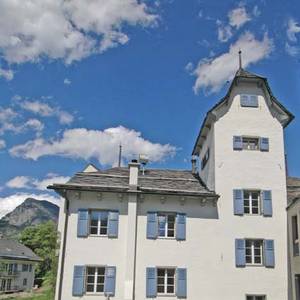 Later on:
Later on, a certain Mr. Wegener got this property by marriage, and thus everything belonged to this family for more than 200 years. That's why the beautiful patrician house has been called "Oberes Wegenerhaus" ever since.
1940:
Miss Marie Theres Wegener was the last one of this family. Being very old she sold this family property to the Ursulines, on condition that the sisters take care of her, just there in her parents' house. This was done until - 4 years later - the old lady died at the age of 91.